Residential & Domestic Scaffolding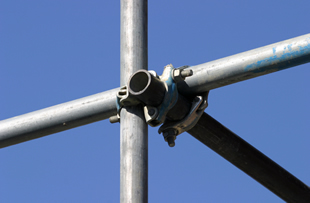 When you're carrying out DIY or repairs to your home, using scaffolding is often a better and safer way to complete the work.  However, you may be unsure about what's required or what you need to hire. Don't worry, we're here to help. Free Advice & Quotation
At MDS Scaffolding we can offer a FREE on-site visit to inspect your property and discuss your requirements. We'll provide you with the right advice and guidance so you can complete your project both cost effectively and safely.
We'll also provide a fix-priced written quotation with no hidden costs. And if your project unexpectedly runs over schedule, we won't charge you any extra.  We also use industry-leading CADS Smart Scaffolding software, which allows us to create technical drawings so you can see exactly how the scaffolding will be set-up around your property. 
Experienced & Professional Scaffolding Team
We can usually erect your scaffolding or mobile tower within 48 hours but it can be quicker for emergency or local work. Wherever possible we will erect your scaffolding with the minimum of disruption to you and your neighbours.
Our friendly and qualified team are all experienced scaffolders, and we hold £5m public liability insurance.
To find out more about any of our scaffolding services please contact us today.